Explore
Ideal location
Ireland's Medieval Mile. From Castle to Cathedral and everything in between- explore Ireland's best-preserved medieval city.
Ideally located in the heart of the city centre and set in one of Kilkenny's most historic buildings, the Medieval Mile Museum provides a stunning, atmospheric backdrop for a private function or corporate event. Renovated and sensitively restored over a five-year period, the award-winning Museum strikes the perfect balance of traditional and contemporary features.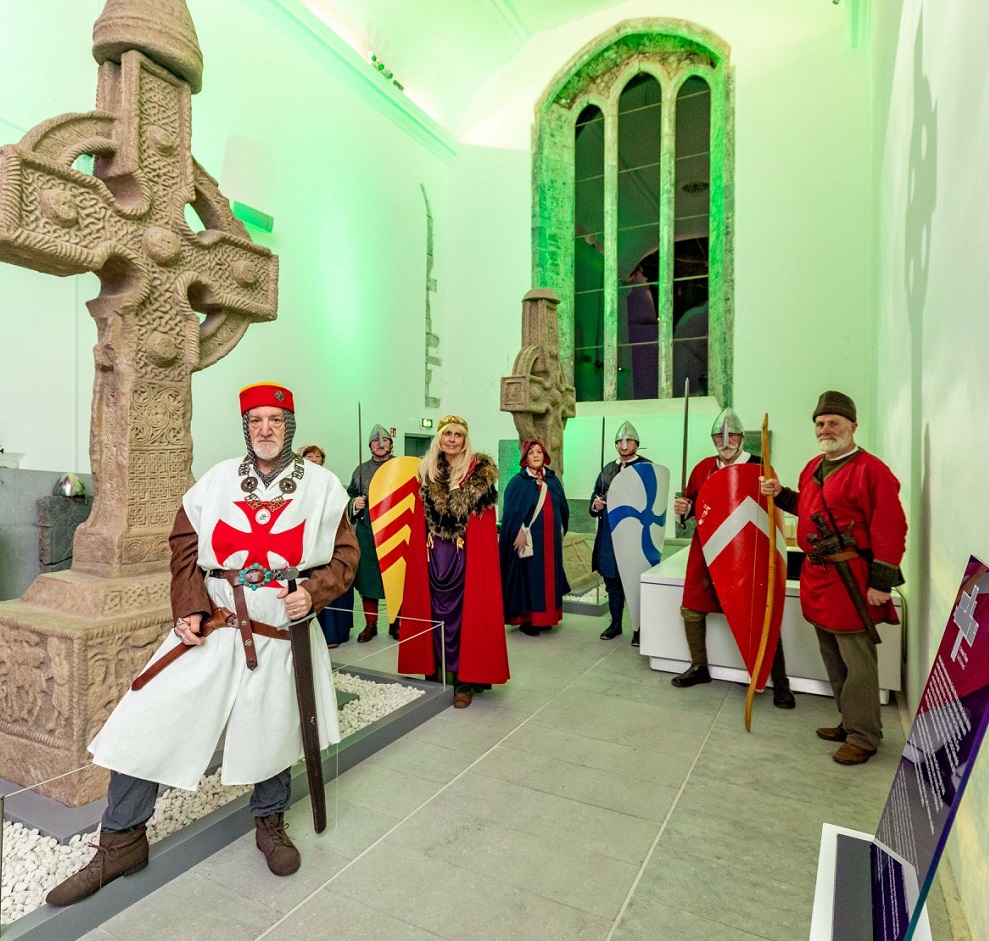 Explore
Capacities for Our Private Events
Hire as a Privates Events Venue
The Museum is available to hire as a private events venue for occasions like weddings, conferences, banquets, theatre productions, concerts and more.
Theatre Style 150
Cabaret 70
Banquet 110
Drinks Reception 250 max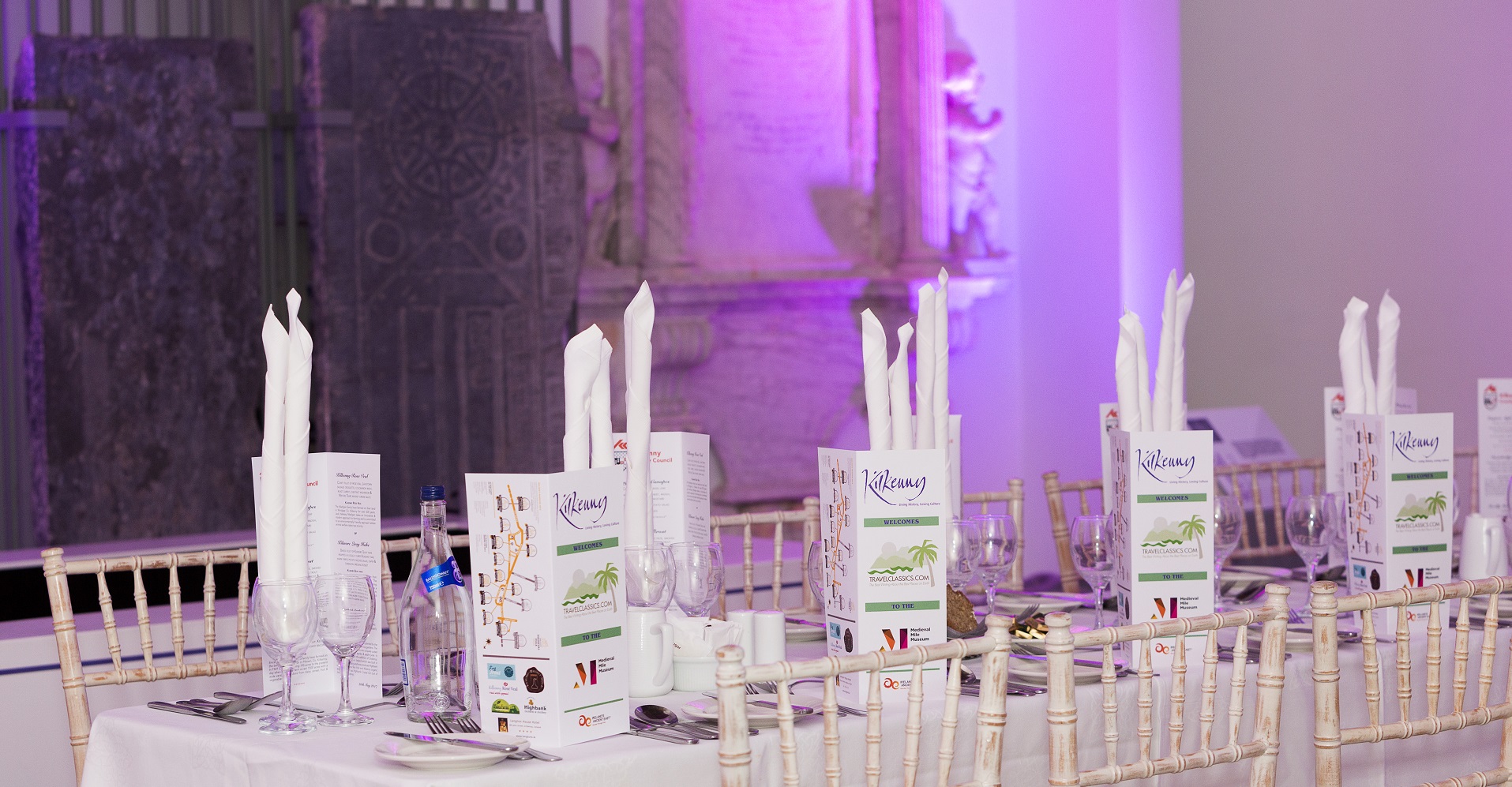 Explore
Our Catering
Private hire of the museum is available year-round
While we don't have catering facilities on site, we work with our sister property Butler House & Garden to provide Food & Beverage options. You are also welcome to bring your own caters if preferred.
Private hire of the museum is available year-round with seasonal half-day, full-day and evening rates available. For more information, and to arrange your event please contact our Team.
For more information on weddings at the museum, please visit our weddings page.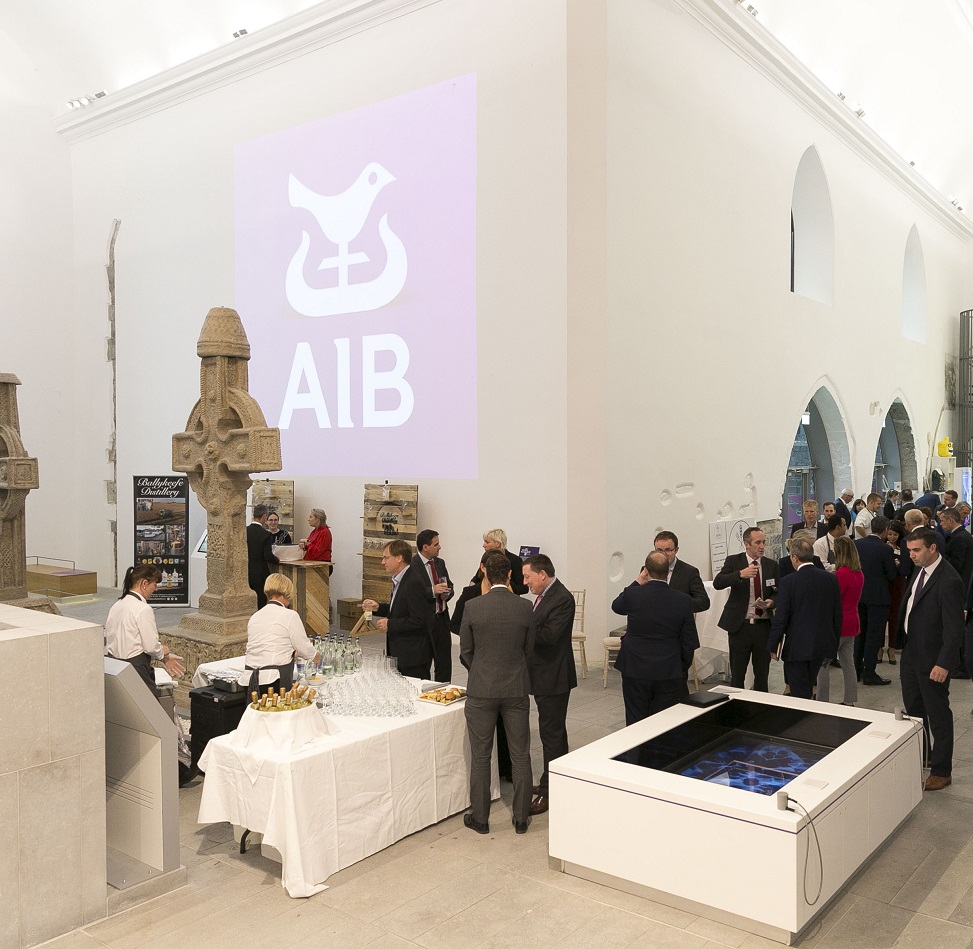 Perfect venue for April Sounds
The Medieval Mile Museum was the perfect venue for April Sounds. The venue gave all in attendance a true Kilkenny welcome, immersing the audience into Kilkenny's culture and history while providing a beautiful setting for the artists to showcase their music. The sound was incredible. The outdoor space was ideal for pop up performances throughout the day too. Anne-Marie, Sarah, Grace and all the team at the museum were so helpful and accommodating from the lead up to and on the day of the concerts.
Andrea Keogh, Event Manager