Explore
Archaeological Finds
Our cutting-edge exhibition, 3 lives, 3 deaths, One life unlived welcomes the return of three skeletons that were excavated at the main gate of the museum in 2016. We have learned a lot about these individuals' lives through scientific analysis and historical research.
A woman in her late forties, young to our standards but considered elderly by her peers. A young teenage girl, old before her time yet in the prime of her life. A small child, the victim of medieval society. An infant who never had a chance. Shrouded in mystery, these skeletons are time capsules that reveal a dark side to medieval life and death in Kilkenny.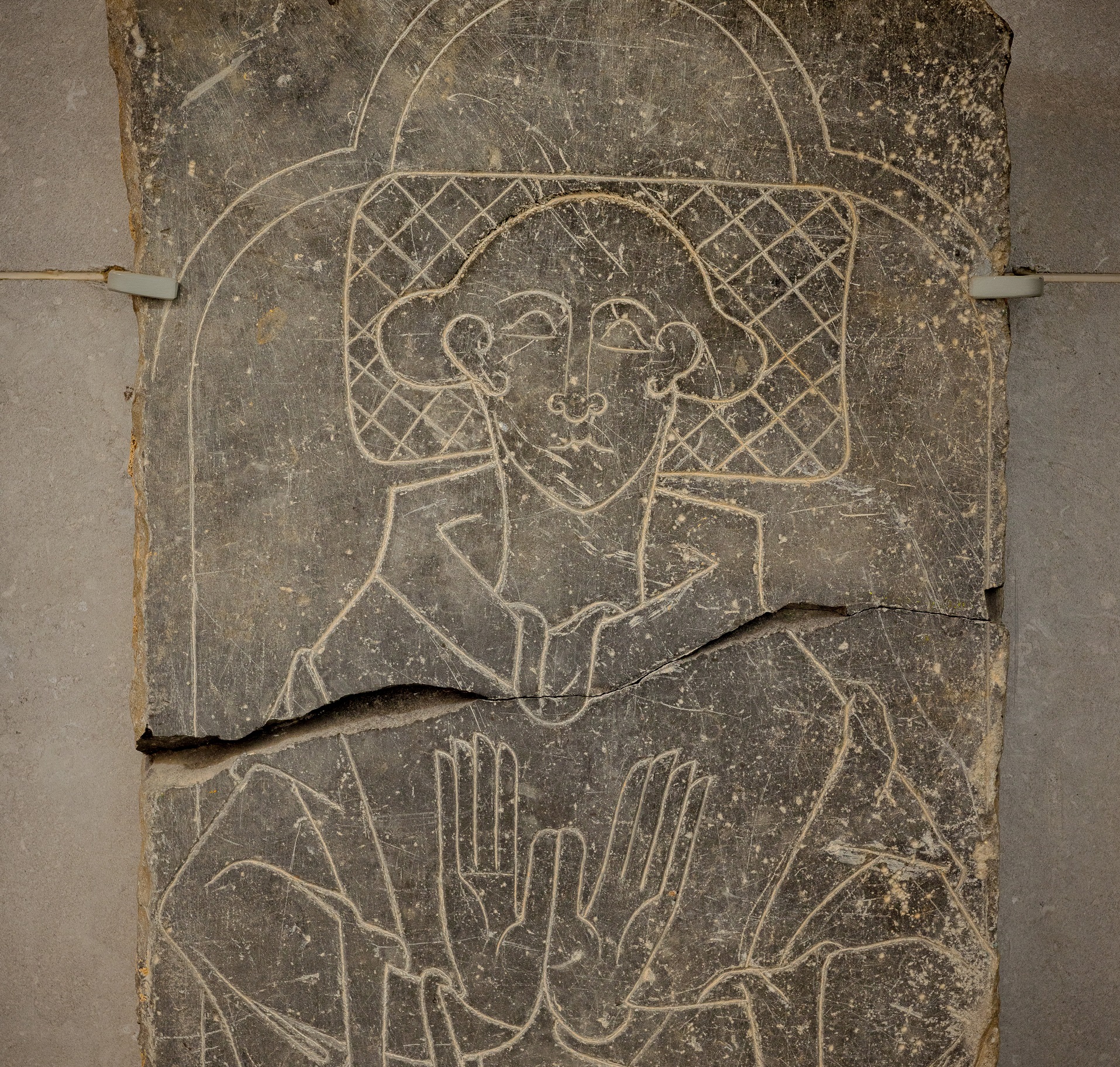 Explore
3 Lives, 3 Deaths, One Life Unlived
Our visitors will come face to face with the physical remains of people who walked the streets of Kilkenny centuries ago and will discover how forensic analysis has revealed many of their secrets.
Further displays examine archaeological finds discovered on site, including intricately carved medieval and Renaissance funerary monuments, which give a valuable insight to the lives and aspirations of Kilkenny's former inhabitants.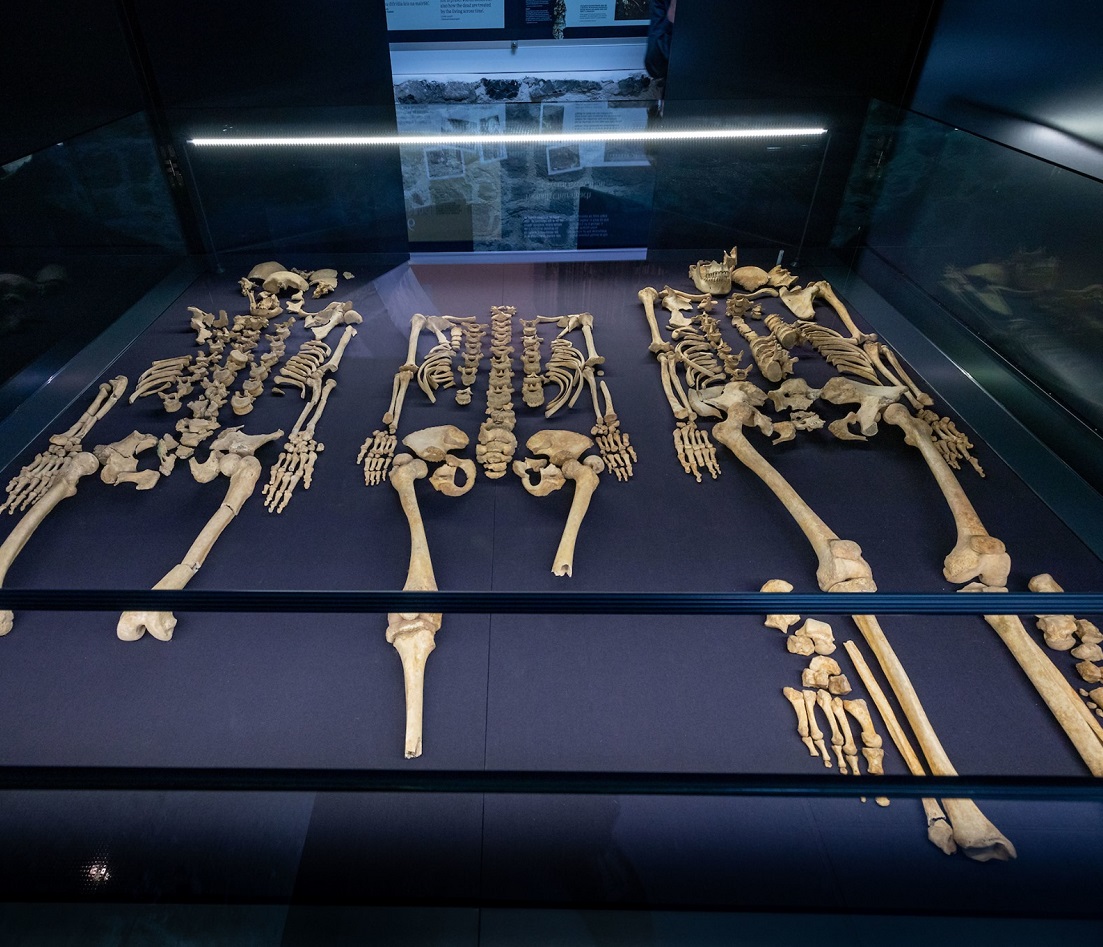 EXPLORE
Medieval Treasures
Discover the Kilkenny Room with its magnificent glass window overlooking the city.
As you make your way, you will catch a glimpse of external tombs dedicated to other wealthy Kilkenny families. Books, Letters, Petitions, Leases… Kilkenny holds a unique set of civic records, tracing the city's history right back to the 1200s. The ancient papers and treasures tell fascinating stories about daily life in a medieval city governed by wealthy merchants. Find the Liber Primus – Kilkenny's extraordinary medieval town book.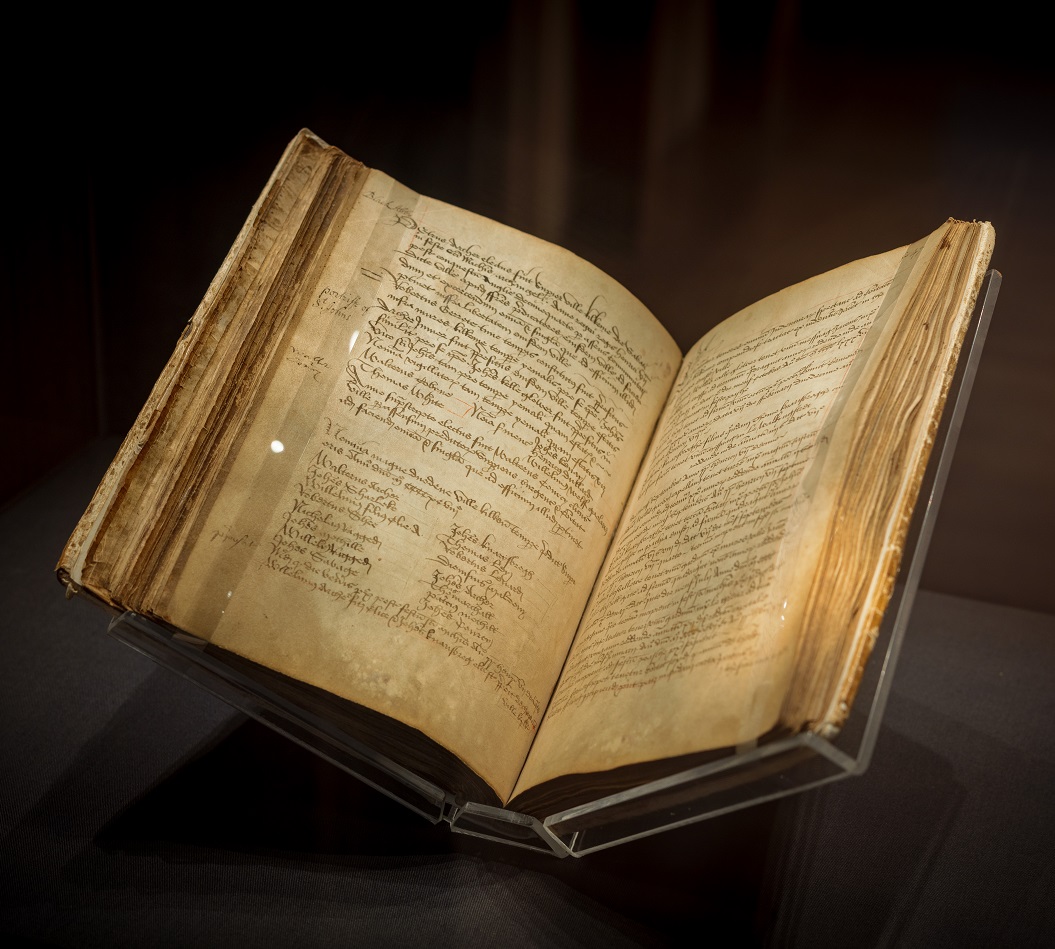 EXPLORE
Lost Relics
Discover the once-hidden history of this stunning building in the St. Mary's room through our animated timeline.
Following a five-year excavation and renovation, highlights of the visit include the incredibly ornate Rothe Chapel with exposed tombs belonging to the medieval merchant Rothe family; St Marys external graveyard (where only the wealthiest could be buried) and its abundance of medieval masterpieces; the stories of the multiple pauper graves discovered outside the church walls and the High Cross casts – reaching over 4 metres high that were originally commissioned by the High Kings of Ossory.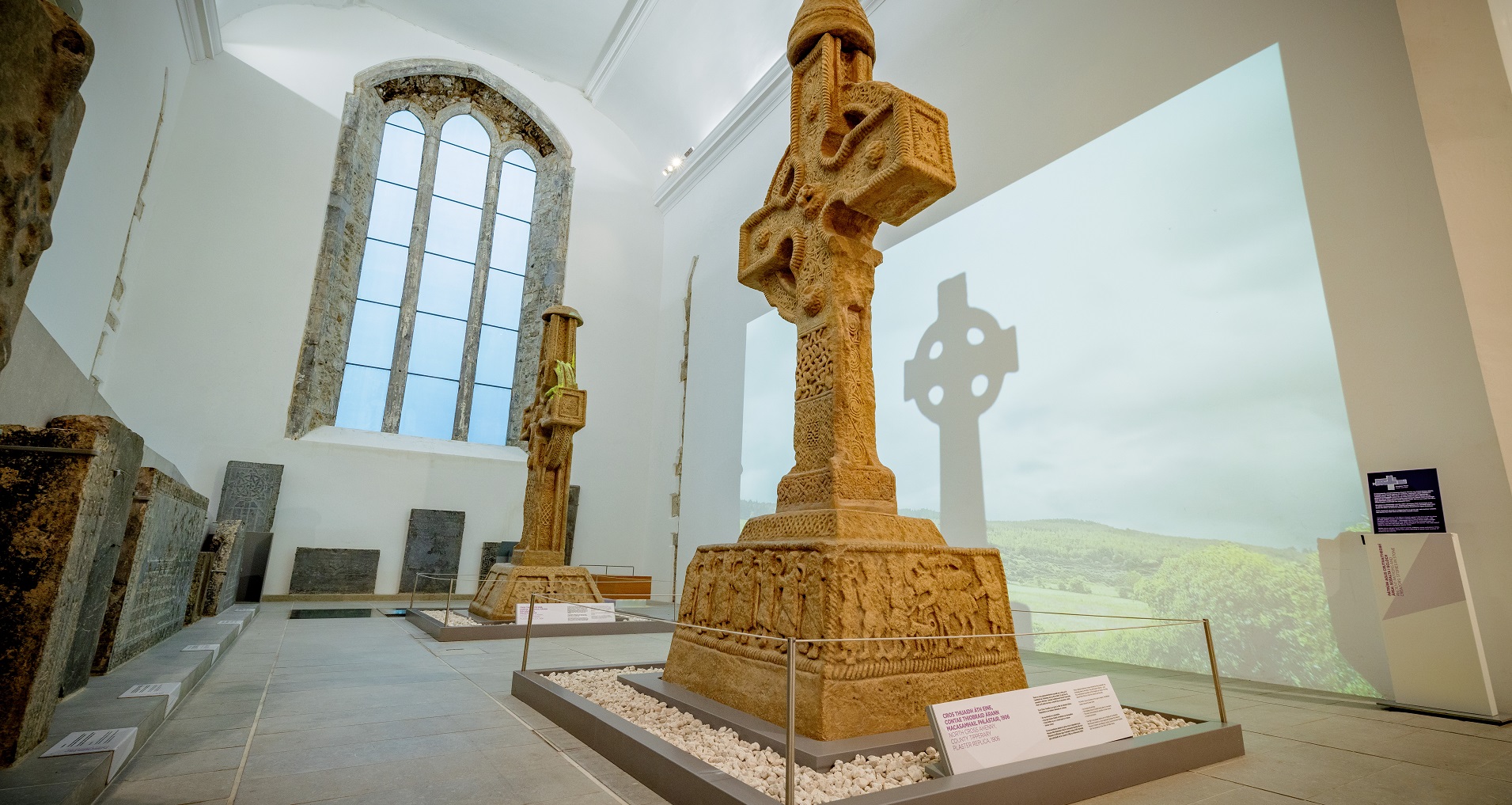 Explore
Lost Relics
Discover the intricate archaeological layers
Visitors will discover the intricate archaeological layers that make up the museum site, and see incredible artefacts, such as the medieval Liber Primus manuscript, in which Kilkenny scribes recorded the civil liberties of the city in the wake of the Black Death.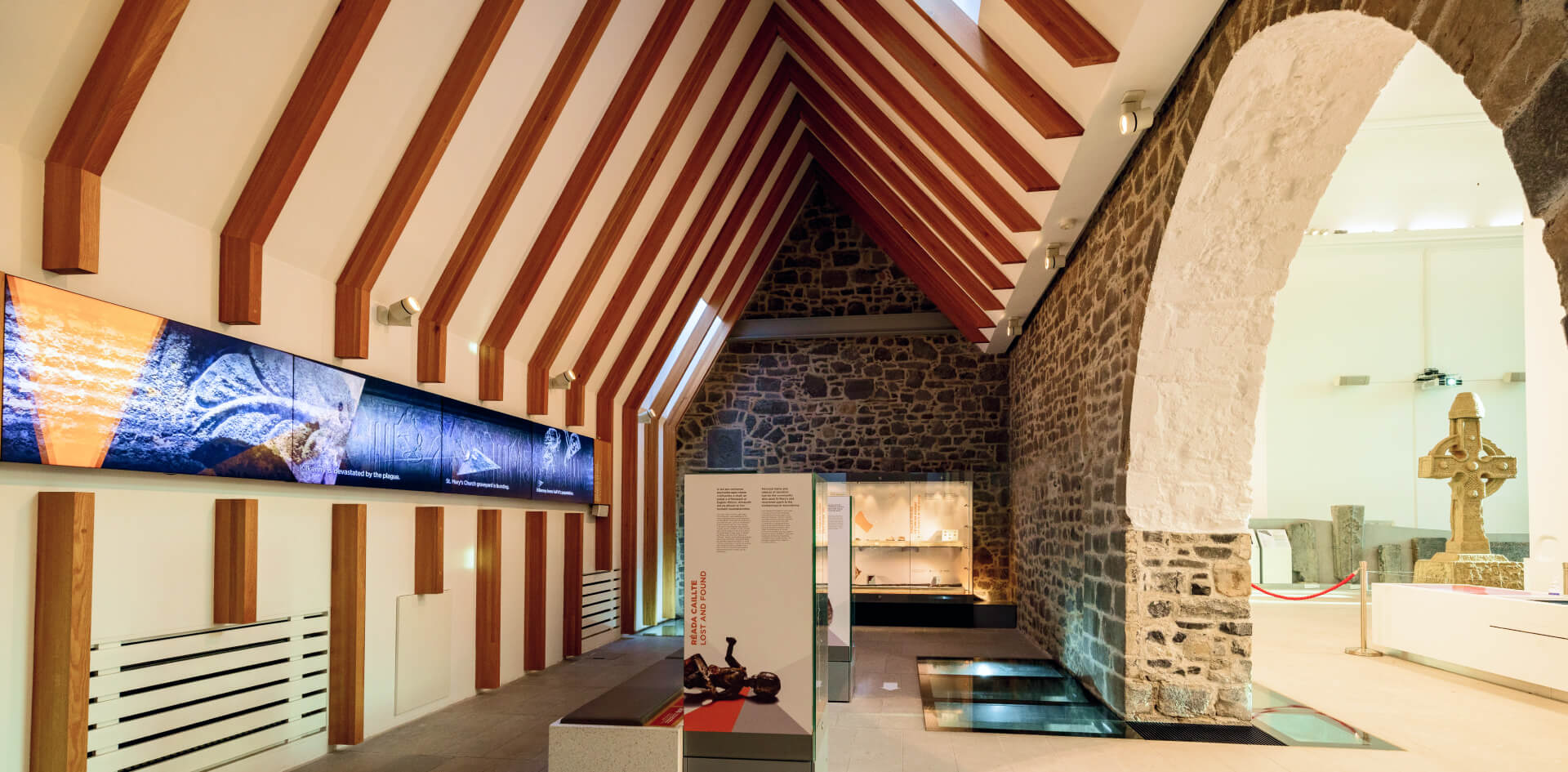 Museum Gallery
Explore our Image Gallery
An Hour Well Spent
I decided to do the guided tour based on reviews I read. And I'm so glad I did. My tour guide was Anna and not only was she extremely knowledgeable about Kilkenny's history, but you could tell she was genuinely interested and passionate about it, which made the tour even better. We spent an hour walking around various sites in the city and I left feeling like I had such a greater understanding and appreciation for this magnificent place.
Jaime, Washington