Explore
The Museum's education and outreach programmes for schools and the wider community are central to its operational strategy and are a key priority. In particular through its primary role in representing the work of ancient craftsmen, the Museum aims to be a cultural hub and an accessible source of inspiration, information and education for contemporary craft workers, artists, architects, designers, masons, stone carvers, sculptors, students and the general public.
As a centre of historical significance, the Medieval Mile Museum aims to enhance Kilkenny's role and image as Ireland's premier medieval city by deepening the knowledge of its roots as a Gaelic monastic town and royal centre. A major attraction in its own right, the Museum also aims to provide support for historic and heritage sites around the county by encouraging visitors to travel to other sites both locally and further afield.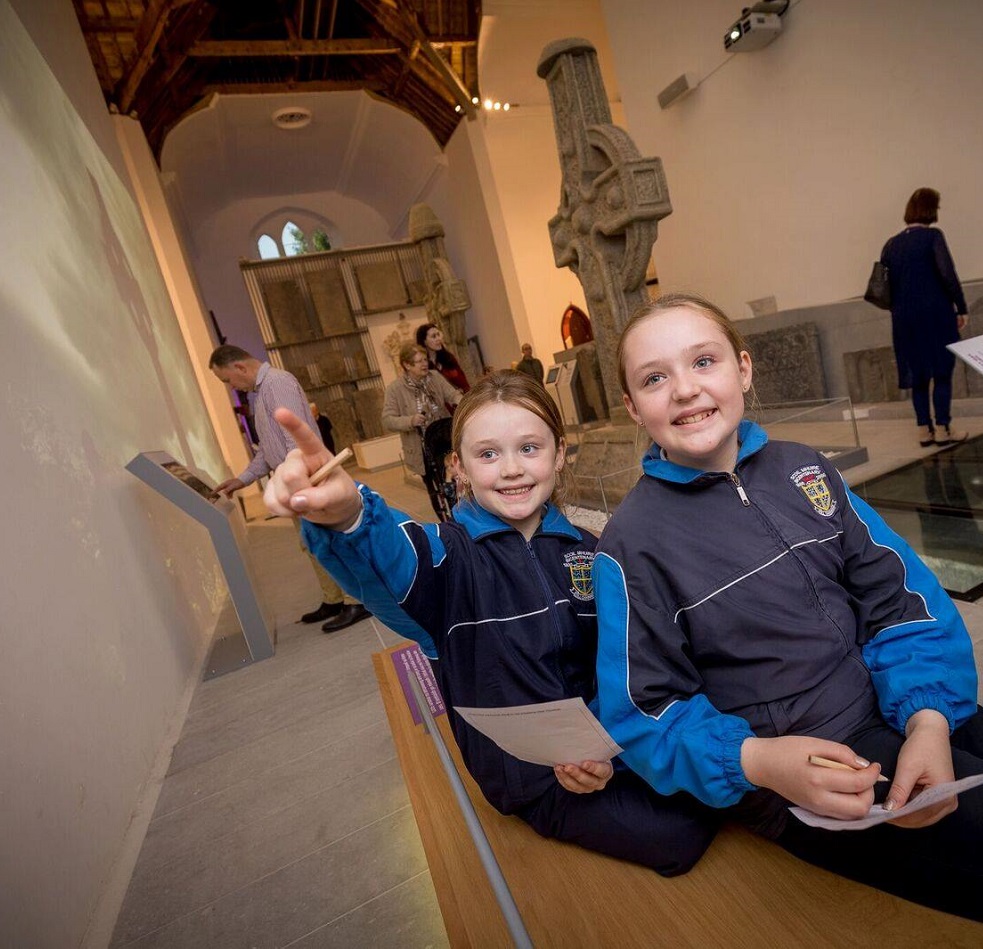 Activities
Explore the Museum
Here at the Museum we offer a range of engaging educational experiences tailored to each group. Our School Tours and Workshops link closely with the primary and secondary curricula. We also offer tours for Third-Level and Language School Students.
Our tour guide was fantastic.
We recently visited the Medieval Mile Museum on a class trip and were blown away! She pitched the tour at exactly the right level for the children and the information she provided was hugely interesting. The children loved learning about the Black Death, guessing at the origins of the artefacts and discussing the figures represented in the effigies. They enjoyed the thrill of crossing the glass panels set into the floors and are still talking about the tombs in the graveyard. The tour culminates in a Lego Hunt which gives the children the opportunity to race around in an effort to find all of the listed Lego characters. There wasn't a corner of the museum left unexplored by the class and the overall feeling at the end of the tour was one of high good humour. I highly recommend a visit to the Medieval Mile Museum. Thanks to all of the amazing and highly professional staff involved.
Ms. Mackey, Class Teacher