Explore
Kilkenny's Cobblestone Streets
Ireland's Medieval Mile. From Castle to Cathedral and everything in between- explore Ireland's best-preserved medieval city.
Our expert storytellers will take you through the streets and laneways of Ireland's medieval capital, pointing out hidden gems and weaving tales of old as this walled city comes to life!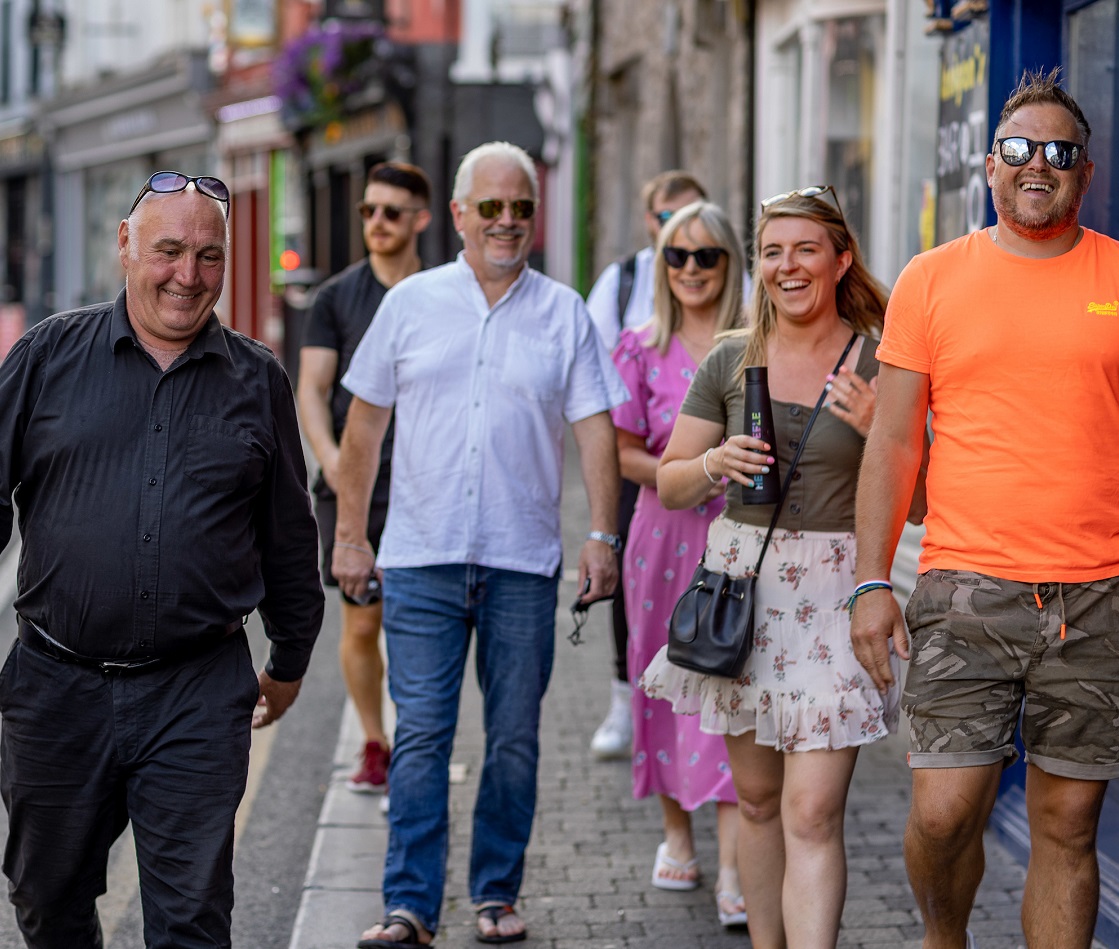 Explore
Ireland's Medieval Mile
Starting at the Medieval Mile Museum, our guide will bring you on a journey of discovery throughout the medieval city.
You will encounter the beautiful architecture of Rothe House and Richard Shee's Alms House, discovering stories of witchcraft and magic on Kieran Street and outside Kyteler's Inn. Visitors will see Smithwicks Brewery, the spot where the famous Kilkenny beer was once manufactured, formerly the home of a medieval friary.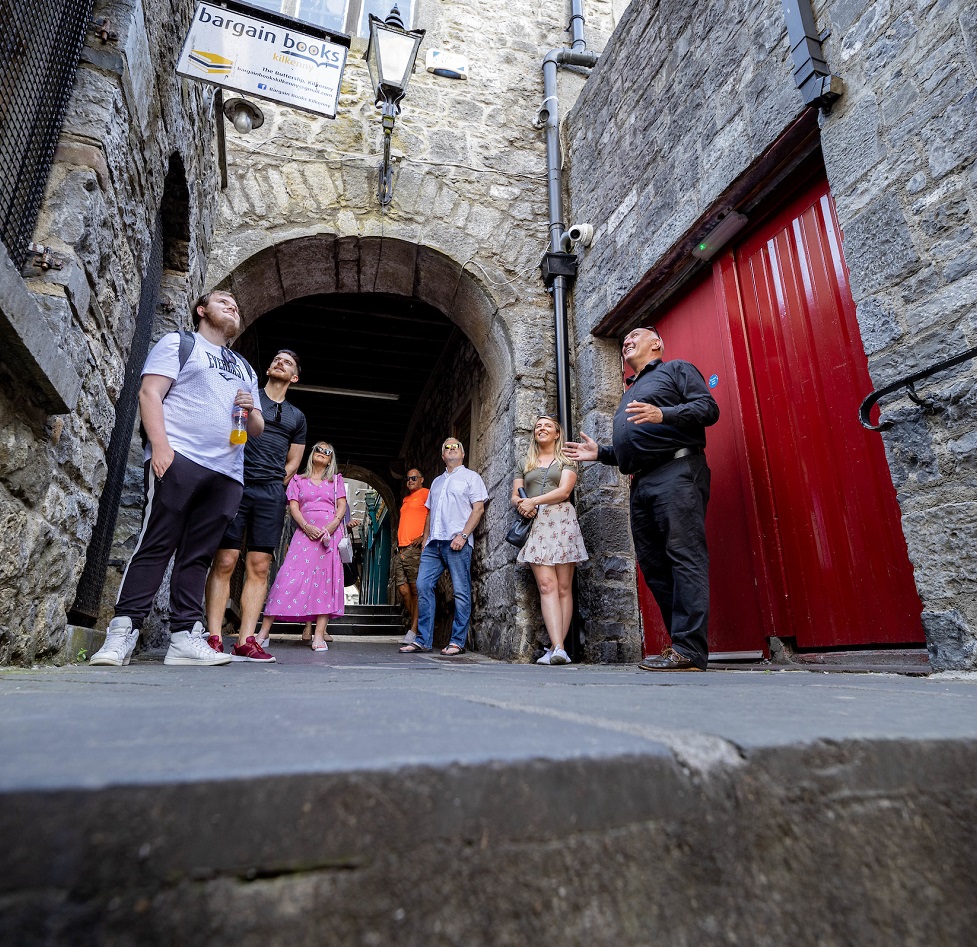 800 years of history under one roof
We tell the stories of Kilkenny's powerful patrons and inspired creators through the buildings and artefacts they left behind.
Our guides will reveal the stories of Kilkenny's lawmakers and lawbreakers at the Tholsel, Kilkenny's town hall, introducing intriguing characters like the 'Whips Beggar'. The tour will close in the museum graveyard, which is home to the remains of 40,000 Kilkenny citizens, more than the city's current population. Our guide will explain the incredible archaeological excavations that took place here and the amazing histories that were uncovered.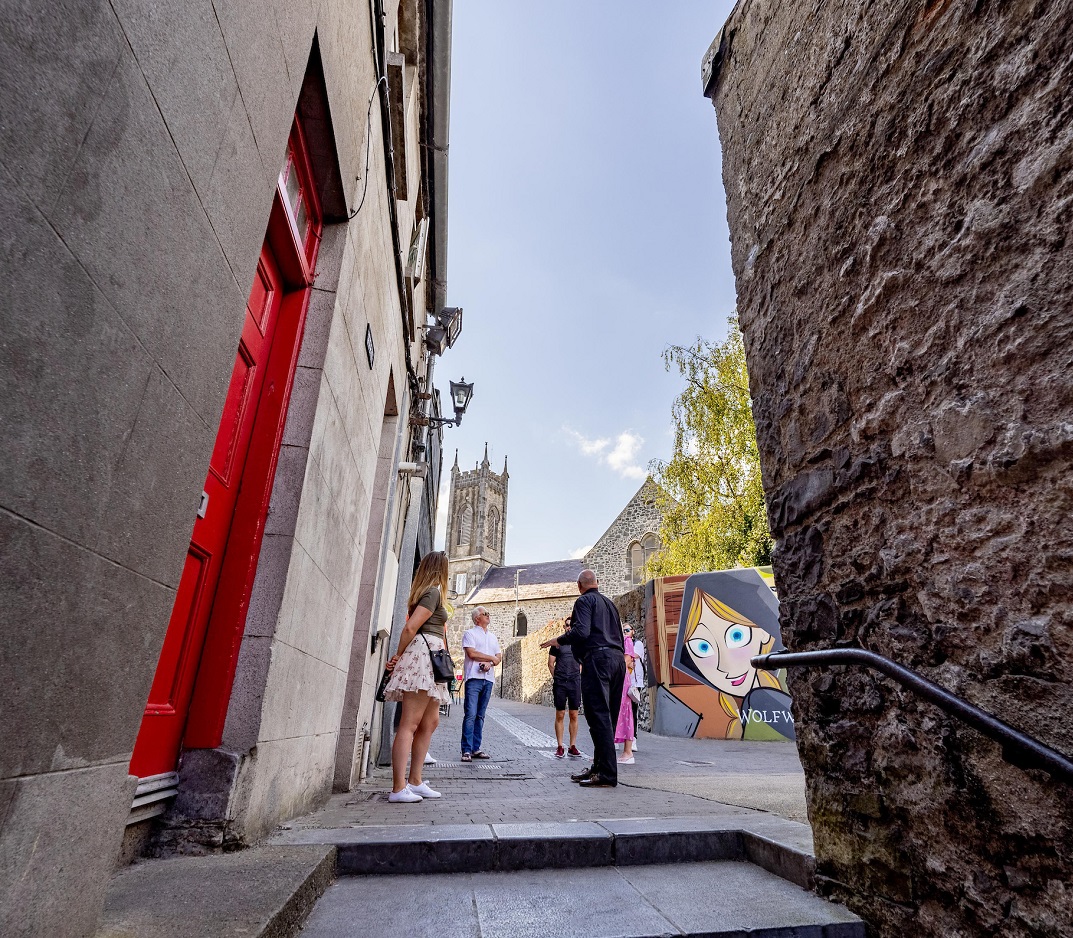 Tour Times
11am daily from March to September Each Saturday & Sunday - from October to February
Tours
Tours leave at 11 a.m. daily from the Medieval Mile Museum on St Mary's Lane. We kindly ask that you arrive at least 10 minutes before the tour is due to begin.
Medieval Mile Museum
Tickets include complimentary entry to the Museum.
*We would advise that visitors arrive at least 15 minutes ahead of time for the Walking Trail.
Groups For group rates please email info@medievalmilemuseum.ie
Highly recommended.
We enjoyed our guided tour around St Mary's and Medieval Kilkenny so much. Our guide was so enthusiastic and knowledgeable - it revealed a different layer to the city that was always there.
Museum Gallery
Explore our Image Gallery