Ireland's Medieval Mile. From Castle to Cathedral and everything in between- explore Ireland's best-preserved medieval city.
Combining sensitive restoration and contemporary architectural design, St. Mary's Church and Graveyard has been converted and extended into a modern museum and exhibition centre. Designed to enrich the cultural life of the city and provide a new attraction for visitors, the Medieval Mile Museum can also be hired for private functions, temporary exhibitions and cultural events.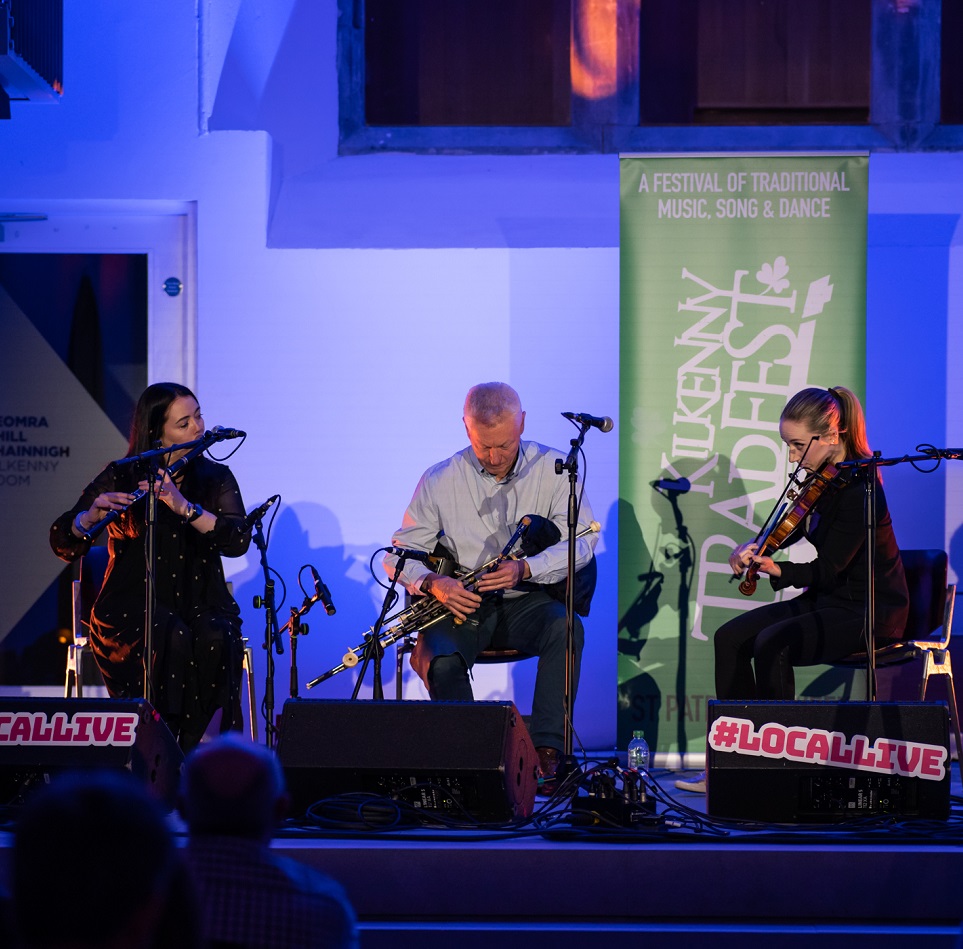 An experience your guests will never forget - The Museum provides a stunning, atmospheric backdrop for a private function or event.
We have been a proud host location for many local festivals and events including the Medieval Mile Museum Music Series as part of Kilkenny Tradfest, and a Banquet as part of the Savour Kilkenny Food Festival. We have also hosted corporate events, careers fairs, networking events, award and wedding ceremonies and private functions. For more information, or to book an event contact the Team at museumevents@medievalmilemuseum.ie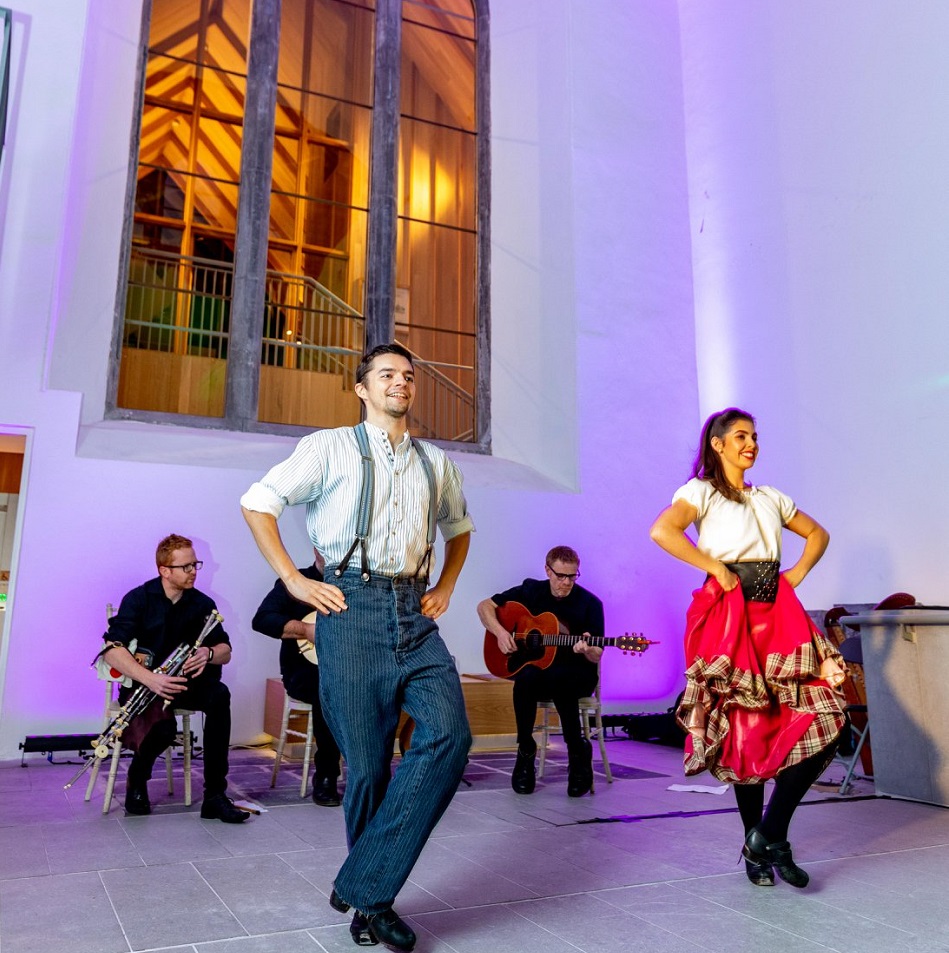 Museum Gallery
Explore our Image Gallery
Festival Director Kilkenny Tradfest
Kilkenny Tradfest was thrilled to programme concerts with some of Ireland's most highly acclaimed traditional musicians and vocalists in the stunning Medieval Míle Museum. This historic landmark church, beautifully restored, provided a very special atmosphere and backdrop for both performers and audiences and added tremendously to the concert experience
Marian Flannery